Natalie's School of Performing Arts is the dream of a family that has been immersed in the world of music and performing arts for generations.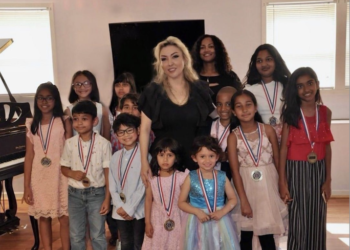 We offer a safe and productive learning environment for students by making sure that our professionals are qualified and are able to offer the highest quality education no matter the learning level.
Register via online or via website
Visit Mon-Fri 3pm – 9pm or Sat – Sun 10am – 6pm to register in person.
Email us at nataliessopa@gmail.com or call (201)-259-9464 to register over the phone.
Why Choose us?
Natalie's School of Performing Arts specializes in music education that includes vocal training, piano, violin and variety of other instruments. We also specialize in ear training, harmonizing, improvisation and sight singing. Our Performing Arts classes include musical theater, acting and all types of dance. We have built our curriculum for all age groups and levels. We offer a safe and productive learning environment for students by making sure that our professionals are qualified and are able to offer the highest quality education no matter the learning level. We believe the study of performing arts and music offers the pathway for self expression and great personal achievement. It is our goal to provide the understanding and skills needed for each student to enjoy and appreciate their talent for a LIFETIME!
Vocal Lessons & Accompaniment
Vocal and accompaniment piano is perfect for the aspiring performer. The focus of the teaching is built on basic vocal skills but also instructs the student on how to play the piano through accompaniment style. Being able to accompany yourself is a skill that will impress for a lifetime.
Musical Theatre Performances
This class will help junior and intermediates students develop singing techniques, prepare songs for a variety of audition circumstances, select appropriate material, and have a comprehensive understanding of casting and audition protocol. Students will refine their professional image and expand their musical repertoire.
Stage Presence and Movement 
 This program will help to customize your performance and maximize the quality of your presence by:
 • Identify and capitalize on the strengths that differentiate you as an artist
• Learn to move within your space 
• Exude swagger & confidence 
• Perfect your performance piece both visually and sonically 
• Increase stamina for stage performance 
• Simplify and/or add movement to enhance the performance and song choice
• Focus on wardrobe & overall appearance for performances (competitions, videos, etc)
• Help reach your highest potential as a performer
Testimonials
Karra K.
"This is a great school to bring out the passion of music in your child. Tamara and Natalie taught me piano and singing when I was younger for about five years. The teachers are kind, patient and extremely talented. They can help you figure out if piano, voice or both is what your child wants to focus on. If you want knowledgeable teachers and want to expose your child to the music world I highly recommend you speak with Natia and Teona. They have been singing from such a young age and come from a family of extremely talented musicians."
Meenakshi S.
"Mrs. Tamara Delon has been teaching my daughter for over a year noe and has made a significant difference in my daughter's progress in both piano and vouce. She focuses on learning the basics correctly to get the fundamentals right Nd nurture the child in the right growing direction. my daughter is always excited to go got her class as she is a fun personality to work with kids."
Nadia C.
"My son has been a vocal student of Teona for some time now. The best voice teacher ever!! She listens and cares about her students. Not only is she an amazing singer but she is a kind and enthusiastic teacher. She has a wonderful way of connecting with her students. So supportive and patient. my son always leaves her room feeling happy and confident about himself as a singer and as a person! I highly recommend her as a vocal coach."
Sonal B.
"Ms Delon is a phenomenal teacher, very solid and technique and works very well with the child to motivate and challenge them at the same time. She's a very experienced voice teacher and a piano teacher and my daughter loves working with her. I have seen substantial improvement in her technique, breath support and projection with Miss Delon and would recommend her to any student most highly."
Nikki C.
"My 5 year old started with Ms. Delon 2 months ago. Her piano teaching style is exceptional. She means real piano lessons and every single minute of her class is maximize! In a very short span of time, my daughter is reading and writing notes and playing several piano pieces. My daughter's love for music keeps growing more and more since the day we met Ms. Delon. She looks forward for her piano class every Saturday!"
Michelle I.
"Both my son and my daughter have been training with Natia for a couple of years and i am amazed at what they have learned during that time. Their ability to sing in front of an audience, hit their rifs and catch the rhythms have been really improving. She takes her time with them, explaining things and making sure they understand everything clearly before moving onto a different step. We love Natia and would recommend her to anyone that comes in sight."