Robert Taylor Jr.
Dance Instructor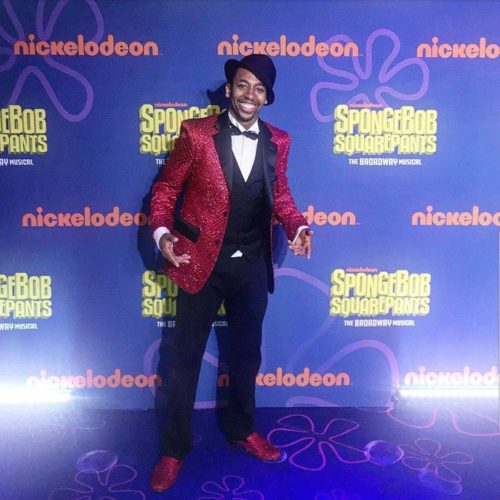 Robert Taylor Jr. is an American entertainer whose goal is to inspire and spread love and peace to people of all ages through music and dance. Robert was born in Brooklyn and raised in Coney Island and developed a love for music and dance as a young child through his father Robert "Bobby T-Boy" Taylor and went under his tutilage for his music/artistry. He then became under tutilage of Elizabeth Buzzetta Palmeri and Pat Conlon to continue his musical training, Larry Ramsey for his acting, and John Goring for his dancing. HIs first accolade as an artist was working with the legendary Patrick Addams re-recording the hit single "Touch Me All Night Long" with the pop/R & B group "Episode". He then graduated from Marymount Manhattan College with a B.A. in Dance and a minor in Musical Theatre.
Robert performed for Michael Jackson, in 2002 with a singing/dancing group called 'Uneti."
In the underground music world, Robert has won multiple music showcases, including (2006-present) "Faces In The Crowd" (twice), (2006-2009) "Mental Supreme" (2007) and "Roc The Mic" hosted by Monse from hot 97 (2009), making him a 5 time NYC underground music industry showcase winner as an R & B entertainer.
Robert was selected as one of the nation's top 20 contestants for Season 8 of So You Think You Can Dance, and made it to the top 16. Other credits include American Idol (Season 3), So You Think You Can Dance (Season 2), MTV's 'Say What? Karaoke (in which he won 2 shows and made it to the finals in 2003 and 2007 as a singer/dancer), Kat Deluna's Whine Up music video as a dancer, and the national tour of Hairspray as a singer/dancer/actor in 2008. He then danced for L.L. Cool J at Carnegie Hall for the CBS Network Rundown (choreographed by Gio Hubela from Iconic) back in 2012. He also performed with Rihanna as a recording artist/entertainer for the Peace and Love festival in Sweden in 2012. In the summer of 2015, he was a part of America's Got Talent as a finalist with The Mothmen.
Robert's latest accomplishment was being in the cast of Spongebob Squarepants (the Broadway Musical).
contact details
303 Millburn Ave.
Suite 202
Millburn, New Jersey