Veronica Kharchilava
Voice and Piano Teacher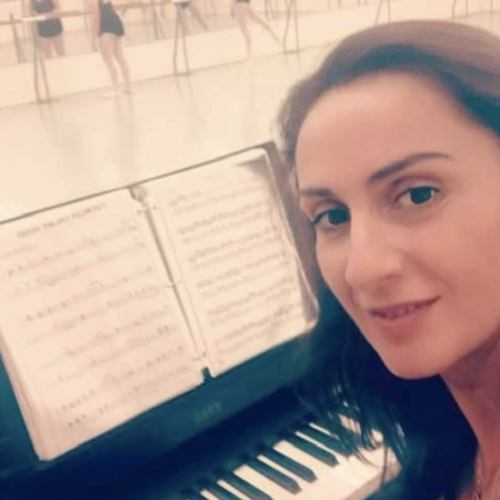 Veronica began her musical career after graduating Magna Cum Laude from the Graduate Music School of Performing Arts in Tbilisi and Studying at the Conservatory of Georgia in Tbilisi.
With her vivid stage presence, passionately confident musicianship and extraordinary technique, the striking pianist continues to captivate fans and critics alike. She jumpstarted her U.S. career working as a master pianist for NJ Ballet Company and School for 19 years. Veronica, amongst various concerts and performances over the years has even played at NJ PAC for the Governor. She has performed as a recitalist, chamber player, and orchestral soloist in the tristate area. At one point Veronica was also a pianist for Joffrey Ballet School in Manhattan.
Thanks to her love of music she has given numerous performances, such as a solo recital of music for four hands, two pianos, and piano and orchestra. Veronica has even embraced the technology of todays world and given long-distance video chat lessons. Veronica has also taught privately and at the Calderone School of Music.
She now is currently working at Natalie's School of Performing Arts as a Piano and Classical Voice teacher.
contact details
303 Millburn Ave. Suite 202 Millburn, NJ 07041, United States